World Book Day 2020 - Friday 6th March 2020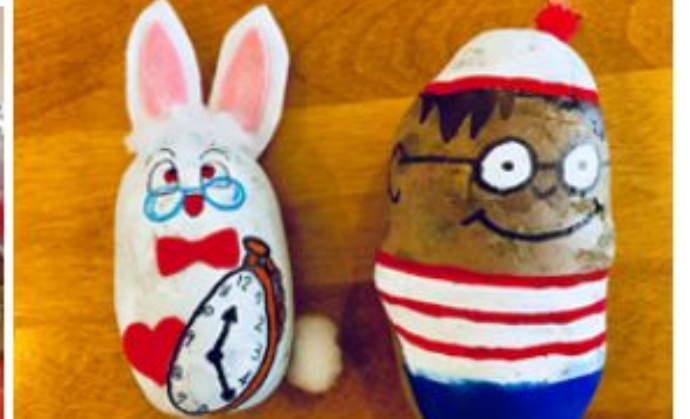 World Book Day 2020 Decorate a Potato competition
We are delighted to inform you that Luck Lane Primary will celebrate World Book Day on Friday 6th March 2020 with many activities here in school.
Please note, as a school we are not dressing up this year, therefore children should wear their normal school uniform. However, throughout the week and during the day, children will participate in a range of activities to help promote a love of reading.
To help the celebrations, Huddersfield Giants rugby players will be in school throughout the week to read to the children in their classes.
We will also be launching a 'decorate a potato competition'. At home, children can turn a potato into their favourite book character and bring it into school to enter it.
Additionally, the hall doors will be opened for children and their parents/carers after school on Thursday 5th March, for those who would like to use school's resources to create their potato character. However, please be aware that only a set number of potatoes will be ordered so you may want to bring your own potato to decorate.
Children should bring their decorated potatoes to school on Friday 6th March where they will be entered into the competition and one child from each year group will be given a prize.